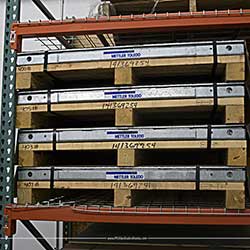 Phillips Scales is a full service distributor based in Anchorage and we serve Alaska statewide.  We strive to anticipate the needs of our customers and ensure we have reasonable inventory of  scale supplies for our core industrial scale products along with a full compliment of parts and hardware.
Additionally, our technician are consistently updating their training and certifications to keep pace with the various manufactures we represent.  Sure, you might see a lower listed price on the internet from unknown source in the lower-48 but after you pay for shipping and lose production time, you are starting to lose money.
Call us today for your no-charge consultation and we can help you get back on track and start improving your bottom line.