Phillips Scales is happy to offer the VERTEX floor scale which combines exceptional accuracy with the durability to stand up to tough industrial environments. All scale components are made to last, with critical tolerances built in at the factory. Because components do not become loose or out of specification, VERTEX scales maintain their weighing accuracy and repeatability even after years of heavy use. These floor scales are ideal for concentrated-loading applications such as bins, carts, and forklifts.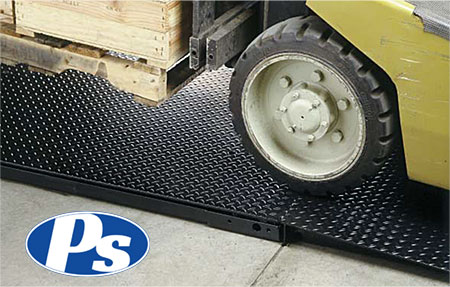 They are designed to withstand the conditions common to shipping hubs, chemical processing, pharmaceutical processing, food processing, and other industrial environments. Our family of VERTEX floor scales includes a variety of sizes, capacities, materials, and accessories that can be combined to meet your specific needs.
Two models are available for interfacing with different types of terminals.
VLC floor scales are low-profile scales for industrial environments. We offer carbon-steel models for shipping/receiving operations and stainless-steel models for washdown applications and corrosive environments. As an option, VLC floor scales can be supplied with an IND231, IND236, or IND246 terminal that is pre-calibrated at the factory.
Rugged industrial scales designed to handle forklift traffic
Stainless steel designs meet food industry standards
Adjustable feet for leveling the scale on uneven floors
Wide range of standard sizes and capacities
Built for extreme duty in harsh environments
Scale engine provides precise, repeatable performance