Here are a few of the manufacturers we distribute scale products for.  More importantly, as a professional scale distributor, we are problem solvers.  Sure, we are competitively priced and offer great technical support but our strength is knowing the variety of solutions our manufacturers offer to improve your workflow and profitability.

Our industrial solutions cover the diverse steps in a host of manufacturing processes at many of the same customers as served for the laboratory. Solutions range from receiving raw materials, in-line process control and end-of-line packaging control, to logistics and shipping. Increasingly, these solutions are fully integrated into the customer's IT environment, helping automate their workflows.
In food retail, our offering for the management of fresh food ranges from receiving and prepackaging, to in-store solutions for self-service departments, deli counters, and checkout terminals. Our products can all be networked and collect data at the item level. The software assists customers with pricing and inventory management, and provides information for merchandising decisions.
Rice Lake Weighing Systems is an international leader in the manufacture and distribution of weight-related products and process-control equipment. Within this ISO 9001 registered company, progressive new technologies merge with the wisdom of industry experience and create the future of weighing through cutting-edge research and design.

Our roots are planted firmly in the principles of quality and customer service. Through three generations of family ownership these ideals remain unchanged. Today, Rice Lake Weighing Systems is world renowned for delivering the highest standard of product and the best service in the weighing industry.
We continue our dedication to being the best by every measure, from community involvement to global commitment, and the promotion of ethical business practices that represent the values of our customers, our employees and our company.
Since 1977, Measurement Systems International has offered customers throughout the world a comprehensive line of niche technologies within their quality line of weighing devices from tension dynamometers to crane scales. Pioneers in the use of many technologies, including combining strain gauge and microprocessor technologies into self-contained portable weighing equipment, MSI continues to lead the industry with innovative products and renowned customer service.

MSI's comprehensive line of quality industrial electronic scales, tension dynamometers, aircraft load monitoring instrumentation, RF wireless data acquisition and signal processing systems are sold throughout the world by a qualified, factory-trained, distribution network to virtually every industry; including aerospace, agriculture, aluminum, forestry, marine, medical, mining, nuclear, petrochemical, transportation, utility, iron and steel.
Engineered flexibility allows MSI to respond to a diverse range of applications with standard products. At MSI, you can purchase off the shelf or collaborate with us to develop an integrated solution tailored to your business and existing infrastructure.
Airports throughout the world are finding the rugged simplicity and long life of Pennsylvania airport scales are ideal in the hard knock life of weighing airline baggage. Architects and designers appreciate our responsive customer service and clean designs.

Airports and Gate Supervisors appreciate the rugged construction and sustained accuracy as well as compliance with local Weights and Measures regulations. Due to the increased emphasis on baggage weighing for weight and balance purposes plus charging for excess baggage weight, there is a renewed emphasis by the FAA and local Weights and Measures agencies for approved scales.
Pennsylvania Scales, offered by Phillips Scales are widely used by municipalities, Airport Authorities, and commercial Airlines for the purpose of baggage check-in; our reputation for rugged reliability and no-nonsense support is spreading rapidly in the airport business. Major users include (but are not limited to) USAirways Pittsburgh; Miami International Airport (all terminals); Alaska Airlines; Cancun, the Dominican Republic, Amtrak, and many other installations at major airports and terminals worldwide.
Since 1907, our focus has remained solely focused on what we know best: mass measurement. We have never strayed far from our roots, making it our mission to develop and improve our balances, scales, moisture analyzers and analytical instruments to ensure our product portfolio consists of products that are modern, economical, and easy-to-use.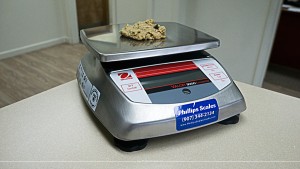 Penn Scale Manufacturing Company has been manufacturing scales and scoops since 1923. Located in Philadelphia, Pennsylvania, Penn Scale is family owned and operated. We have long been regarded as the benchmark for the mechanical scale industry, having earned that reputation by producing a durable, dependable and accurate line of scales and scoops.

Penn Scale strikes the perfect balance between age-old techniques and modern technology to produce a product in which our skilled craftspeople take pride. We also offer a complete line of electronic scales to satisfy your weighing needs. In addition, Penn Scale is also a master distributor for Pennsylvania Scale, CAS, Ohaus and A & D Weighing.
For over 35 years, Intercomp Company has been serving the weighing and measuring industry. We are the world's largest manufacturer of portable weighing and measurement products, producing the highest quality products at competitive prices. Customers in aerospace, transportation, automotive, and numerous other industries know that Intercomp's products provide reliable solutions for the most exacting applications.
Intercomp's exclusive RFX™ Wireless Weighing Technology is the most advanced technology of its kind. Our complete line of portable scales, indicators, and test equipment utilize RFX™ Wireless Weighing Technology to provide the accuracy needed to obtain reliable readings in any weighing application.
CAS Corporation, an ISO 9001 company, is a leading global manufacturer of industrial and commercial scales distributed through a worldwide network of independent scale distributors in more than 120 countries.

Since its inception in 1983, CAS Corporation continues to provide reliable, affordable and superior delivery of high quality products that meet almost any weighing need.
The U.S. headquarters is located in East Rutherford, NJ along with a west coast office in Rancho Dominguez, C
Cardinal Scale, an ISO-9001 certified scale manufacturer, markets a complete line of quality weighing products and systems. Cardinal's headquarters is in Webb City, Missouri, USA with warehouses in Canada and England and distributors in over 110 countries. Established in 1950 by founder WH Perry, the company has been featured on the TV shows "How It's Made" and "World's Greatest!…"

SINGLE SOURCE CONVENIENCE AND SECURITY
Cardinal Scale Manufacturing Company provides a one-stop shop for all of your weighing needs with an extensive product line of scales and weighing systems complete with a wide selection of peripheral equipment for your truck scale or weighing operation. Your risk is eliminated when you own a Cardinal scale, since you only have one call to make for new products and service support.
Cardinal's customer service and technical support center is all located at the factory headquarters in Webb City, MO. When you buy from Cardinal, you're not just buying a high-quality USA-made product… you're putting Americans to work.
In 1976, as microprocessor technology was revolutionizing the electronics industry, the originators of the Doran scale design began manufacturing a highly specialized electronic laboratory grain scale. Sold under a private label, the device met the exacting requirements of the National Bureau of Standards and was approved for use by USDA/FGIS grain inspectors. This success led to the development of the first series of industrial electronic scales manufactured and marketed under the Doran Scales name.
These scales, the Doran 4100 Over/Under Series, were designed to perform with repeatable accuracy in the hostile washdown environments found in the food processing industry. The Doran 4100 gained immediate recognition for its speed, durability, and ease of use—a reputation still growing as the industry's leading stainless steel scale.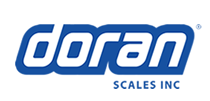 The single most instrumental factor that established Doran's strong position in a market previously dominated by a handful of old, established scale manufacturers was a deceptively simple idea: "Provide the best customer service in the industry."
Every customer is treated as if he or she were our only customer. That focus accounts for our policy of shipping stock scales the same day they are ordered. It accounts for our two-year warranty covering both parts and labor. It is why we do so much repeat business with our satisfied customers.
In 1994, Filing Scale founded the LTS Scale Corp. as a separate business entity specializing in the design and manufacture of precision mobile scales and weighing systems. Since inception, LTS Scale Corp. has realized significant growth and gained widespread recognition as one of the industry's leading suppliers of state-of-the-art precision mobile scales.

The company features a wide variety of high quality industrial scales and weighing systems, specifically designed for applications in a broad range of industries including transportation, shipping and receiving, as well as the printing and foundry industries. Today, LTS Scales can be seen in operation in virtually all segments of light and heavy manufacturing operations. Indicative of the company's design and manufacturing capabilities, quality control and performance standards, LTS Scale Corp. was the first company to receive legal for trade status or NTEP (National Type Evaluation Program) certification for the company's on-board weighing systems.

For over twenty-five years TCI Scales (formerly Tri-Coastal Industries) has had a commitment to provide its customers with consistent quality and service. Originally servicing the oil field industry, TCI has expanded its market to a broad range of industries world wide.
We offer the following:
Checkweighers
Crane and Hanging Scales
Indicators
Forklift Systems
Load Cells
Load Monitoring