Tough and durable, as it is intuitive and reliable.
The difference is clear.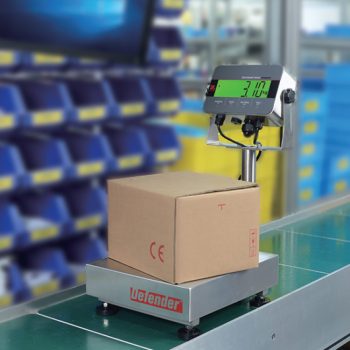 The new generation of Defender 3000 Bench Scales are here to relieve your workload, not add to it. From weighing to data collection to cleaning, you can expect a completely revamped user experience, one that emphasizes clarity and precision with each step. The Defender 3000 Regular and Hybrid Bench Scales with its 304- stainless steel platform, powder-coated steel tubular frame, and aluminum load cell, is rugged and sturdy enough for heavy, repeated use, ready to step into production, packaging, warehouses, and shipping/receiving areas to get the job done.
The Defender 3000 Washdown Bench Scales with 304-stainless steel platforms, stainless steel tubular frames, IP67 protected stainless steel loadcells and an IP66 protected stainless steel indicator are designed for basic, wet use applications. Every job. Every time.
The OHAUS DefenderTM 3000 Series economy line of bench scales is ideal for general weighing and simple counting applications in production, packaging, warehouse, inventory, shipping and receiving areas. 
Capacity is 300lb x .1lb
Stainless Steel Platter – 16″ x 20″
FOB Anchorage
NTEP and SOA Approved Class III
Any setup, calibration or testing will be an additional $125.00 per unit.